Moodhoops History
MoodHoops has been handcrafting beautiful LED hoops & LED props in the USA since 2011. When we first started, buying a hoop was hard! Hoop shops were very small, sometimes hobby operations by a single person. MoodHoops was founded to change all of that.
As smarthoop technology entered the scene, we began to experiment relentlessly. FutureHoop would randomize and shuffle to keep the patterns and colors fresh so the hooper could let the flow take over. A year later, FutureHoop Remote and FutureHoop Pro were the first smart hoops to use remote control so the hooper or a friend could take control of the show.
Even today we have never stopped refining our hoopcraft. Our once humble hula hoop website has expanded to include color polypro hoops, taped beginner hoops, fire hoops, and more. We've grown into a one-stop shop for any hoop supplies you need. And if there's something you wish we had that we don't, please let us know!
Our Philosophy
Listen to hoopers. The scene keeps changing so we will keep watching and listening to your needs so we can keep up.

No customer left behind. 

You want it now. We work fast and ship fast. 
My Moodhoops Story
When I first began hooping six years ago, Moodhoops was a company I saw sponsored by some of the best hoopers in the world. Not only did these hoopers inspire me to pick up my first plastic circle, but this company did as well. 
I first began my hoop journey after buying a 40" Beginner Taped Hoop from Moodhoops to practice waist and chest hooping. Once I recognized how much joy this hoop brought me, I found myself in the polypro section, and well, the rest is history. 
I bought my first LED hoop from Moodhoops back in 2017 to celebrate my one year of hooping. 
In 2020, I decided to reach out to Moodhoops about my interest in being a sponsor. Truthfully, I had no expectations. When their reply said they would be happy to have me join their Ambassador Team, I literally hopped out of my seat and jumped around my kitchen. (Sorry downstairs neighbors)
After sponsoring Moodhoops for the past two year, I have had major success showcasing their LED hoops on Tiktok with multiple videos hitting over 1 million views.
My sponsorship with Moodhoops feels like one big circle to me. I would have never predicted be a part of the ambassador group that helped influence me to begin this outlet. Now I am showcasing this company to millions of people across the globe hoping to inspire others to pick up their first hoop.
Use Discount Code 'lilhoopgirl' with any purchase with the link below: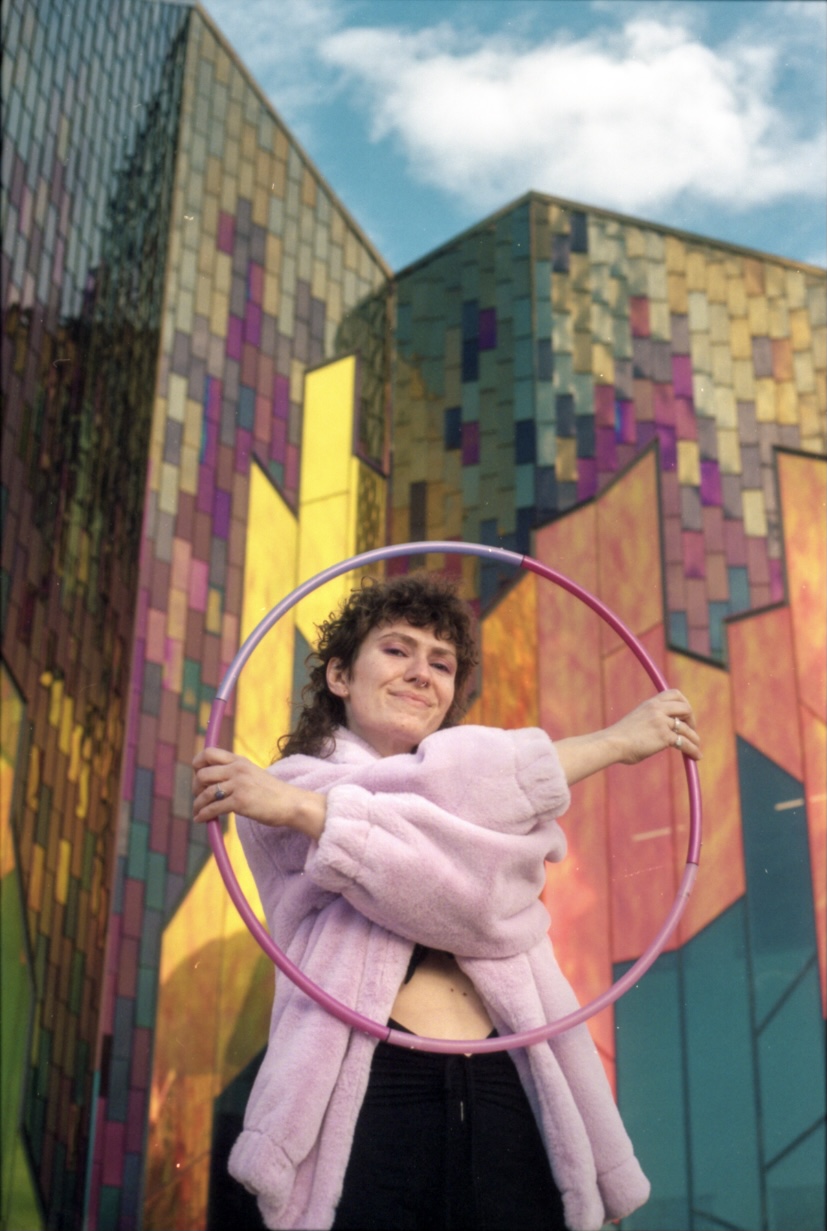 Customized Polypro Sectional Hoop
MY VIRAL MOODHOOPS TIKTOK
Hoop Featured: FutureHoop Pro 25" ⅝
MissHoopsALot Story
MissHoopsALot makes high quality handmade hoops for fitness and fun. We supply custom hoops for adults, kids, fitness junkies, performers, dancers, and hobby hoopers alike. We've been making hoops exclusively for over 7 years and have made over 17,000 hoops- wow! With thousands of hours dedicated to perfecting our craft, we're well known for providing superior hoops. Our selection is unbeatable! We carry over 400 colored tubing and size options and over 200 taped hoop options- more than any other shop in the world! With so many options to choose from, you're sure to find something you love.
Why I Sponsor MissHoopsALot
I first discovered MissHoopsALot through many popular hoopers on Instagram. I saw colors of hoops I have never seen before and soon before I knew it, my cart was filled with three new hoops. The connection and quality of hoops from this shop are just top tier. No gaps between connections.
Even though I was not sponsoring MissHoopsALot, I still bought all polypro hoops exclusively from this shop for years. The hoops are just unlike any other polypro I have used in my hooping journey. From quality, connection, and colors, MissHoopsALot has it all.
Use Discount Code 'lilhoopgirl' with any purchase with the link below: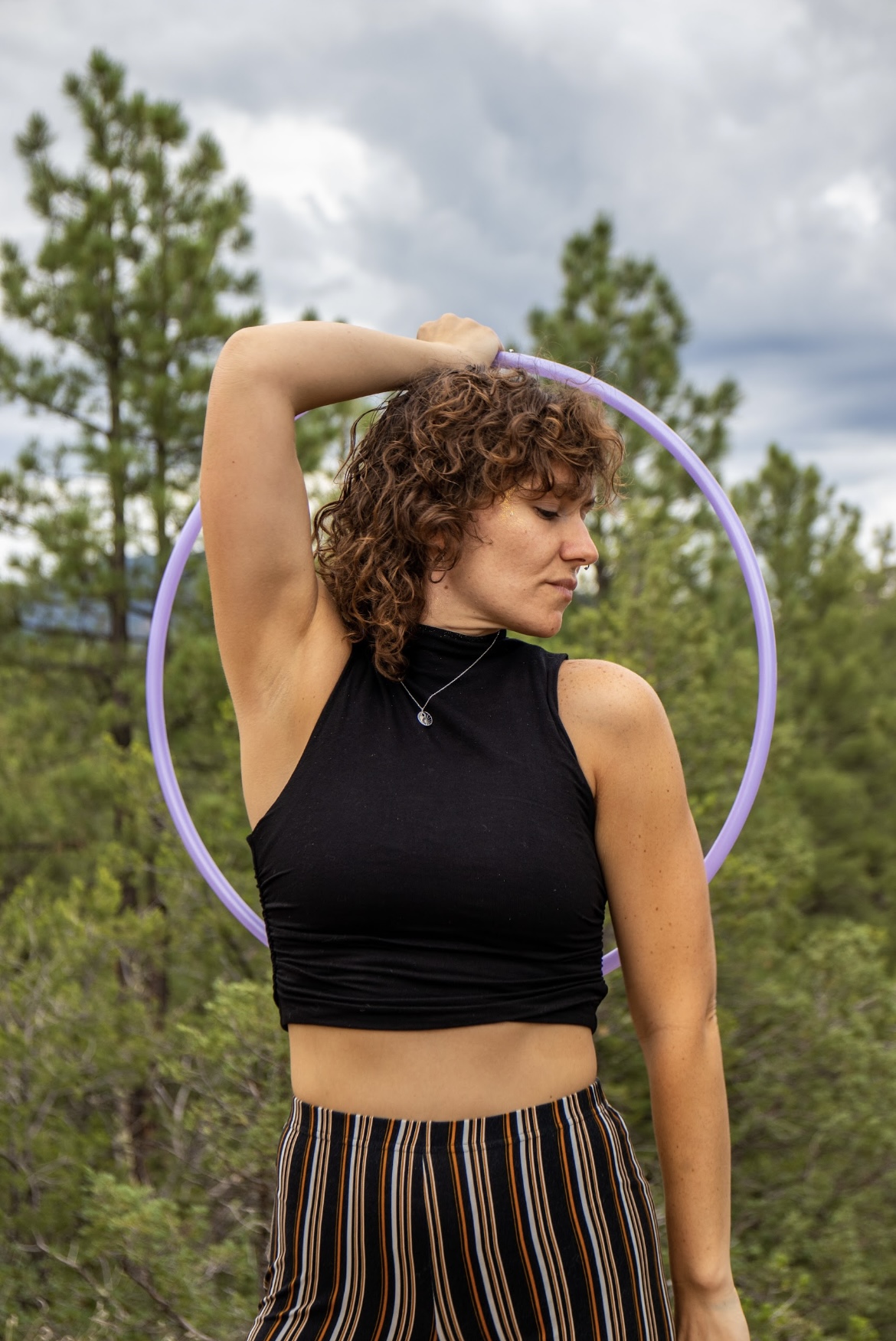 Lavender Stardust Glitter Infused Polypro
Have a question or want to get in touch?
Dislike contact forms? Please send an email to [email protected] and let's chat!  Please allow 1-2 business days for a response.