Linked below are five companies I support and sponsor wholeheartedly.
Click the company's icon below for information, products, and discount codes
Moodhoops History
MoodHoops has been handcrafting beautiful LED hoops & LED props in the USA since 2011. Started by three friends after getting our minds blown at Burning Man, we first began our hoopcraft in a tiny house on the Weeki Wachee River. Our team has grown to include a diverse group of skilled fabricators who work daily with precision, dedication, and care to make your hoop sessions magical.
When we first started, buying a hoop was hard! Hoop shops were very small, sometimes hobby operations by a single person. MoodHoops was founded to change all of that. We sought out cutting-edge multi-color LEDs in vibrant palettes to design styles and collections for easier shopping. We took pictures with trails, showcasing the magic of LED hooping in a still image. We advanced a removable battery design so you never had to stop glowing. Most importantly we made it easy to find a hoop that fits your style and your budget.
As smarthoop technology entered the scene, we began to experiment relentlessly. We tried to rethink smart hoop visuals from the ground up. The FutureHoop was the first to display complex bitmap images in the trails instead of just chasers and color morphing effects. More importantly it was designed to let the hooper concentrate on dancing instead of fiddling with a control mechanism. Inspired by music visualizers like Milkdrop and procedurally generated demoscene art, FutureHoop would randomize and shuffle to keep the patterns and colors fresh so the hooper could let the flow take over. A year later, FutureHoop Remote and FutureHoop Pro were the first smart hoops to use remote control so the hooper or a friend could take control of the show.
Even today we have never stopped refining our hoopcraft. Our once humble hula hoop website has expanded to include color polypro hoops, taped beginner hoops, fire hoops, and more. We've grown into a one-stop shop for any hoop supplies you need. And if there's something you wish we had that we don't, please let us know!
Our Philosophy
Listen to hoopers. The hoop scene changes and we keep innovating. When we first started, hoops were big and heavy, now they're light! The scene keeps changing so we will keep watching and listening to your needs so we can keep up.

No customer left behind. When you contact us, we respond fast. We have a passionate and dedicated customer service team who will not stop until you're satisfied.

You want it now. We work fast and ship fast. Even standard orders reach customers in days, and you can always add Express processing to your order so you get it within one to two business days.
My Moodhoops Story
When I first began hooping five years ago, Moodhoops was a company I saw sponsored by some of the best hoopers in the world. Not only did these hoopers inspire me to pick up my first plastic circle, but this company did as well. 
I first began my hoop journey after buying a 40" Beginner Taped Hoop from Moodhoops to practice waist and chest hooping. Once I recognized how much joy this hoop brought me, I found myself in the polypro section, and well, the rest is history. 
I bought my first LED hoop from Moodhoops back in 2017 to celebrate my one year of hooping. I even still use it today when I want to practice onbody moves.
In 2020, I decided to reach out to Moodhoops about my interest in being a sponsor. Truthfully, it was a shot in the dark and I had no expectations. When their reply said they would be happy to have me join their Ambassador Team, I literally hopped out of my seat and jumped around my kitchen. (Sorry downstairs neighbors!)
After sponsoring Moodhoops for the past year, I have had major success showcasing their LED hoops on Tiktok with multiple videos hitting over 1 million views!
My sponsorship with Moodhoops feels like one big circle to me because I would have never predicted that I would eventually be a part of the ambassador group that helped influence me to begin this outlet. Now, five years later, I am showcasing this company to millions of people across the globe hoping to inspire others to pick up their first hoop.
Use Discount Code 'lilhoopgirl' with any purchase with the link below: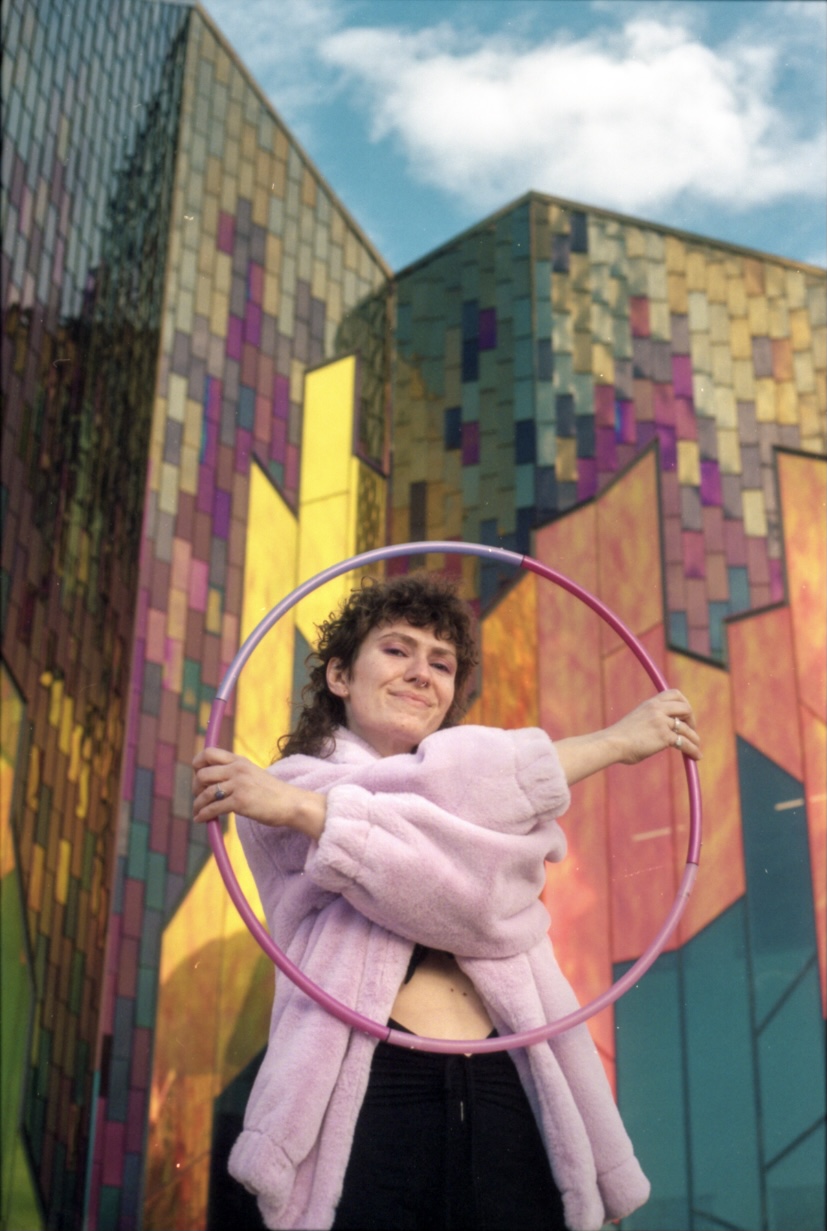 Customized Polypro Sectional Hoop from Moodhoops
MY VIRAL MOODHOOPS TIKTOK
Hoop Featured: FutureHoop Pro 25" ⅝
Kevin Psychedelik's Story
Kevin Psychedelik is a Sparks, NV based artist that specializes in digital mandala style patterns that are printed onto clothing, décor and art. Kevin created this company after being inspired by festivals, such as Burning Man and Symbiosis Gathering, and wanted a fun way to participate and interact at these events. This inspired Kevin to create a universal style of art based in color that anyone from any age or background could enjoy and express themselves with. His vibrant attire is perfect for flow artists, yoga fans, gym goers and of course, festival lovers.
Why I Sponsor Kevin Psychedelik
I first discovered Kevin's clothes on Instagram after seeing multiple hoopers wear his tank and short sets, leggings, and even bucket hats. I knew this would be an outfit that would not only be worn to festivals, but also for my hoop sessions, shuffle practices, or even gym workouts.
After ordering a few pairs of leggings and bucket hats, I was amazed at the quality of products and decided to reach out about being an Ambassador; Kevin said yes. (yay!) Since then, I have ordered multiple pieces from his store and have always been so satisfied and excited to show off my new attire. 
Use Discount Code 'lilhoopgirl' with any purchase with the link below: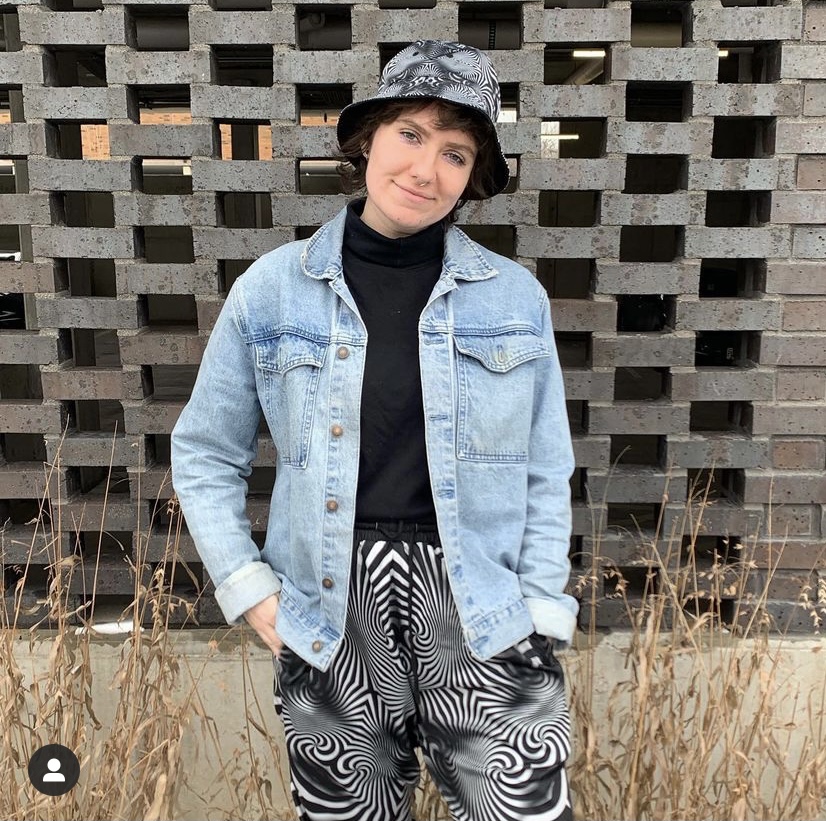 Sunshine Spinwear's Story
Sunshine Spinwear is a clothing and accessories company located in New York. Allie, the owner, has a personal background in design and wanted to put her own spin on creative apparel that is not only completely customizable but fireproof as well. She created this company with the intention of helping people of all shapes and sizes to feel beautiful and confident.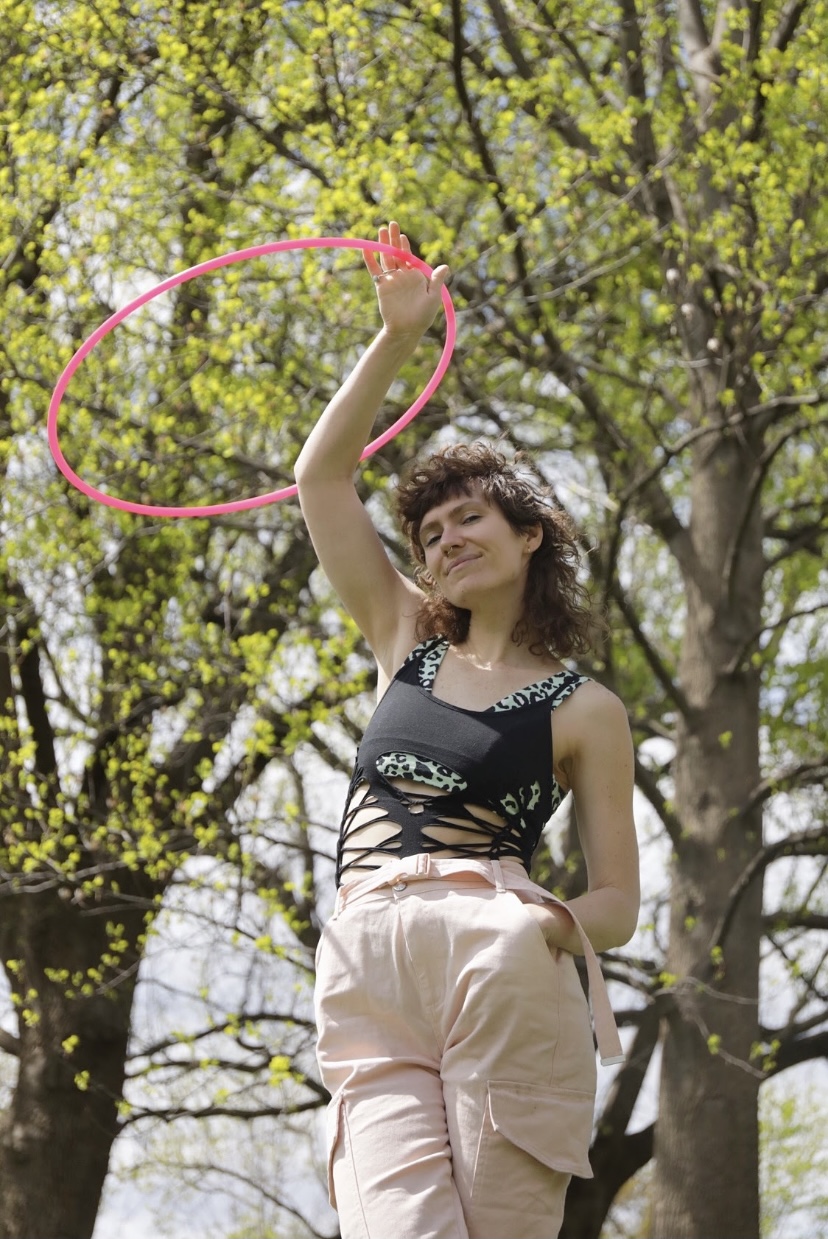 Why I Sponsor Sunshine Swimwear
I remember being intrigued with Allie's apparel after seeing a pair of cheeky biker shorts in early Spring 2020. My body and style was changing and I really wanted to buy from someone who I knew put their heart into their own business. I told Allie that maybe one day I'll be lucky enough to sponsor her shop and look where we are now. (hehe)
 Allie has repeatedly made 100% customized shorts, bodysuits, and tanks for me to feel comfortable in my style. She consistently shows up for everyone on her team and makes others feel loved while also continuing to work hard at what she loves doing everyday. She has been a huge inspiration to me to start my own website and business. Allie deserves all the recognition and support.
Use Discount Code 'lilhoopgirl' with any purchase with the link below:
Higher Ground Wire's Story
Higher Ground Wire is a small business based out of Metro Detroit specializing in wire wrap and lapidary arts. Founded in March of 2020 by Emma Synnestvedt, Higher Ground Wire focuses on making one-of-a-kind jewelry with ethically sourced and intentionally selected gemstones. Emma has always had a deep interest in crystals and their properties and originally learned how to wire wrap with the intention of gifting crystals to people at music festivals and events. In January of 2021, Emma expanded into the art of cutting gemstones, and Higher Ground Wire has since blossomed from a hobby and means of connection to a full time job to meet demand.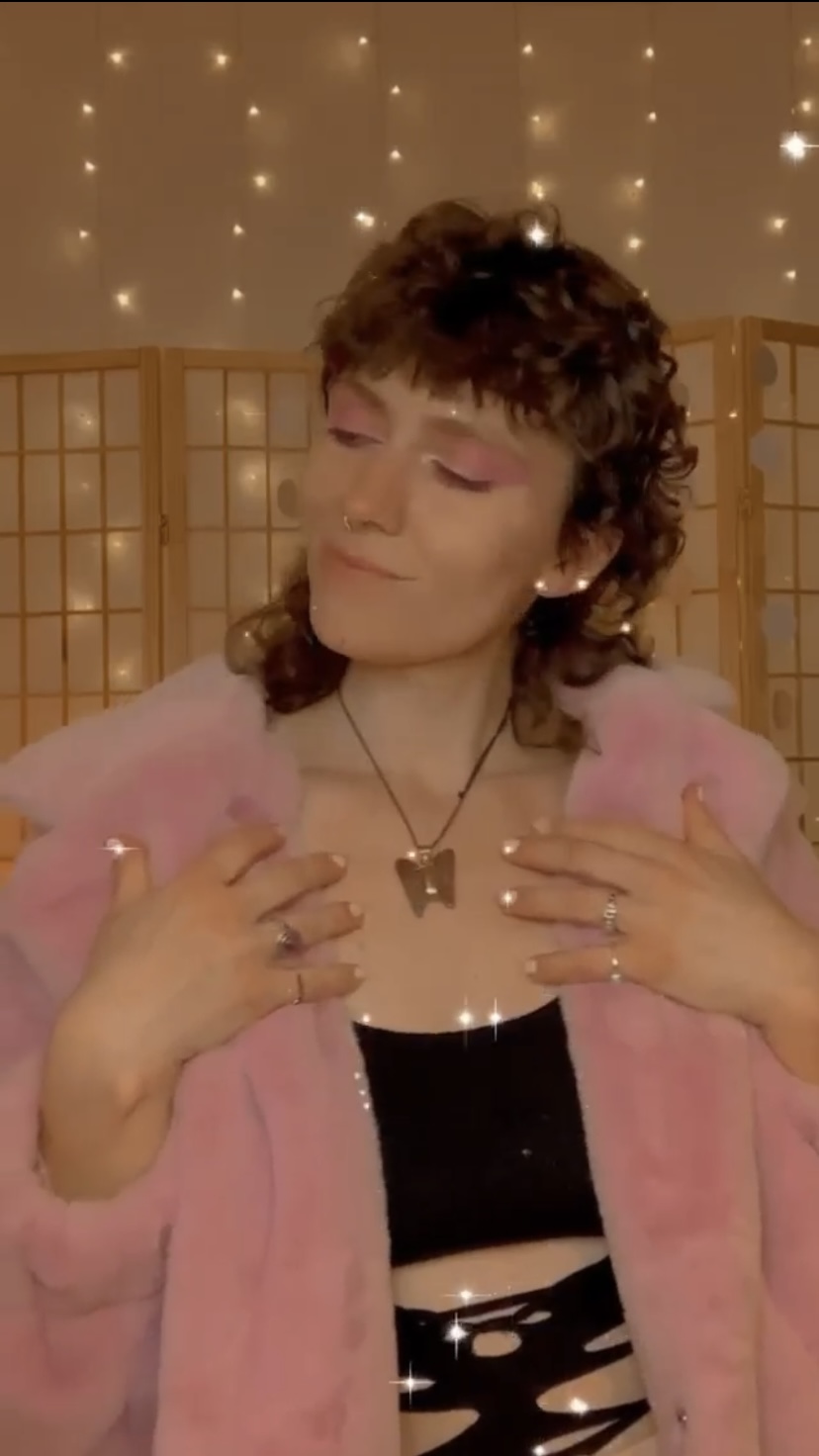 Why I Sponsor Higher Ground Wire
During quarantine, I'm sure we all had more time on our hands. This is when crystals came into picture for me. They were something I had always admired, but never really understood.
I was scrolling through Twitter and instantly came across Emma's wire wrapped jewelry and was immediately intrigued. I am typically very hesitant about buying pendants, but after seeing her work and noticing she was just starting her own business, I knew I wanted to support her. 
After receiving multiple pendants that came with personalized notes about each pendant's properties along with heartfelt notes, I knew that I wanted to sponsor Emma's business and help spread the word of her work.
Emma has consistently gone above and beyond for her customers. When I have told her about what properties I am wanting for in a stone, she will send me documents, tips, or even shop locally for the stone she thinks will be the perfect fit.
Use Discount Code 'lilhoopgirl' with any purchase with the link below:
Live Ultimate's Story 
At Live Ultimate, our main goal is to improve the world by improving people's lives. We maintain a culture of transparency, innovation, and gratitude, always striving to create the most nutritious, beneficial products, to create the most life-changing opportunities, and to do it in an ethical, environmentally friendly way. 
Because of this, all of our products use only the purest and most effective ingredients on the market to help you improve your health, appearance and overall well being so that you can reach and live at peak performance. 
We believe that the power of our wellbeing is founded on every substance within them being the highest caliber: natural, potent, bioactive, and sustainable. 
We are committed to the never ending journey of always learning and improving through passionate belief and wonder, and staying true to our authentic roots of what it means to Live Ultimate. 
Every decision we make is guided by our purpose and principles: Our True North. 
Our True North
With uncompromising standards and the belief that we must continuously evolve, Live Ultimate creates "next level" best in class all natural wellness products that profoundly improve the quality of people's health, appearance and overall well being. With integrity, authenticity, knowledge and passion, we promise to continue to innovate and raise the bar in all that we do. Our mission is to inspire and educate people to become more mindful about what they put in and on their body to live their best life possible.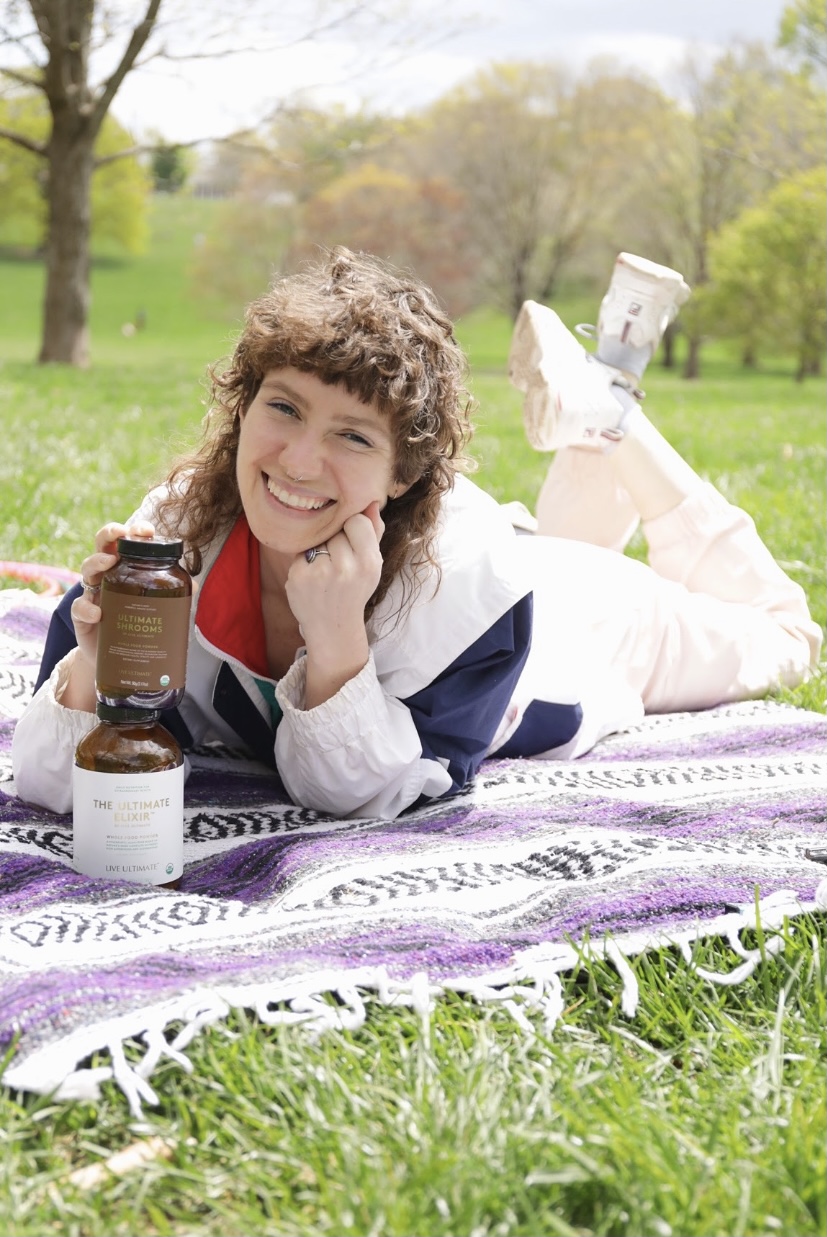 Here's My Story 
When I graduated college in 2019 and moved to Kansas City to start my next chapter in life, I was determined to focus on my overall health and wellness. I am a very passionate person with my hobbies, but sometimes that would result in me putting my own physical and mental health on the back-burner. I knew I wanted to develop new healthy habits in a new city.
A Morning Routine
My health journey really started to take off when I created a morning routine. Everyday I wake up and make sure that I am making time for myself.. Filling up my own cup. This gives me time to set intentions for my day.
Not only did I physically notice change in my body, but my mentality followed along by solidifying a routine. After a few weeks, I began to notice I woke up with more energy to bring to the day.
Before buying into these products, I was skeptical. I didn't know anything about medicinal mushrooms or the benefits of taking raw superfoods. But like most things in life, my curiosity got the best of me and I decided I would give it a shot for 30 days.
How Consistency Changed My Health
The first physical health benefits I experienced were my gut health and skin. Then my energy levels were becoming more consistent throughout the day.
These superfoods were a positive catalyst for how I viewed my body. I began eating cleaner, fueling my body with proper nutrition, drinking more water, and getting enough sleep. 
I tap into what my body needs and give it that every day.
I believe that what you put into and onto your body every day can transform your life and mindset.
I was so shocked by how these products were positively affecting my life that I decided I wanted to work with Live Ultimate to spread the power of these products. I am now an ambassador for Live Ultimate and have met some of the most empowering people across the nation that help inspire me to better myself just 1% more everyday.
To Sum It Up
If any of this resonated with you or sparked any curiosity, then I encourage you to look further into what these products can do for you. Try the Ultimate Elixir or the Ultimate Shrooms. Be consistent. Make it into a morning routine you'll look forward to each day. And recognize you are investing into your short and long term health.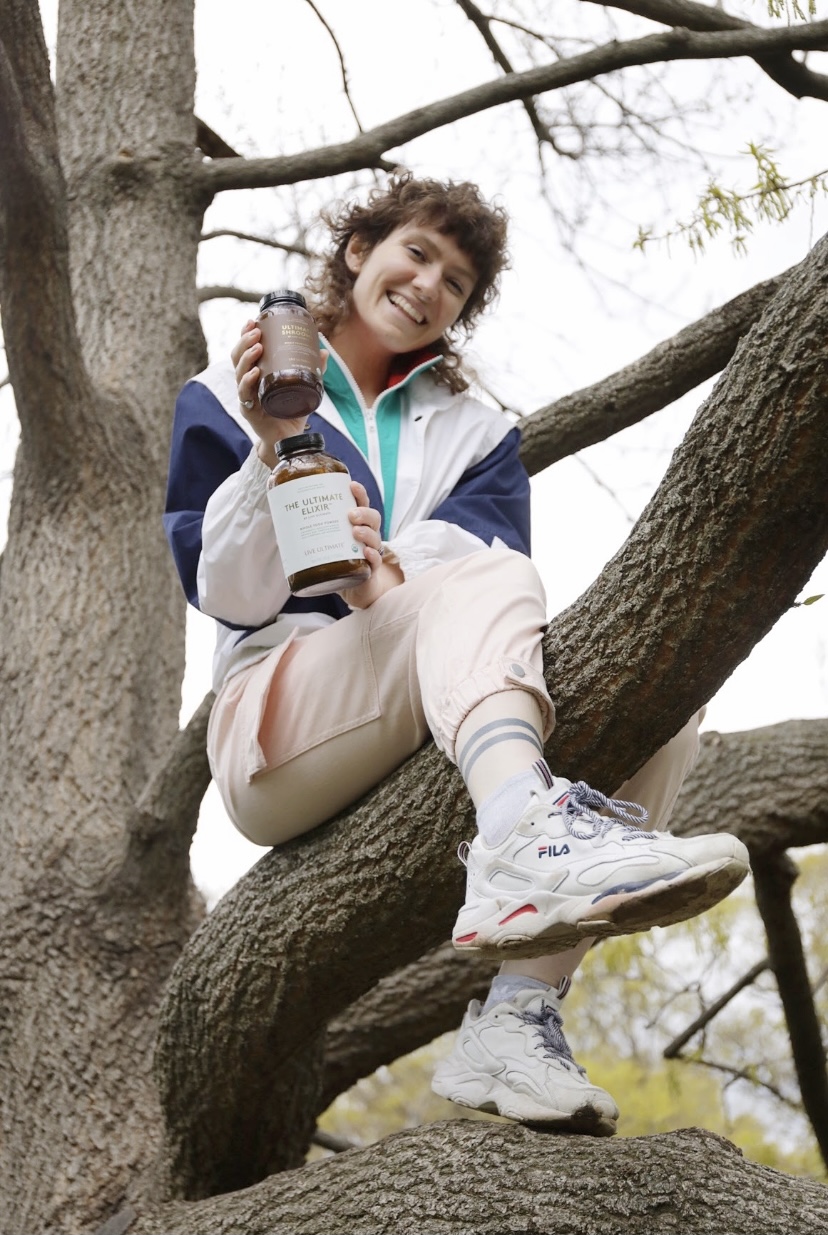 Have a question or want to get in touch?
Dislike contact forms? Please send an email to [email protected] and let's chat!  Please allow 1-2 business days for a response.